Among the latest design trends, the most used materials are certainly those identified as ECO Friendly and at the same time with an evergreen flavour, which is why, speaking about colours and furniture, those who know history can make a sort of prediction of the future. Knowing the past, what was and verifying what has not been yet, we can predict future trends. All those materials that have been missing from the scene for a while are strongly returning to their traditional destinations.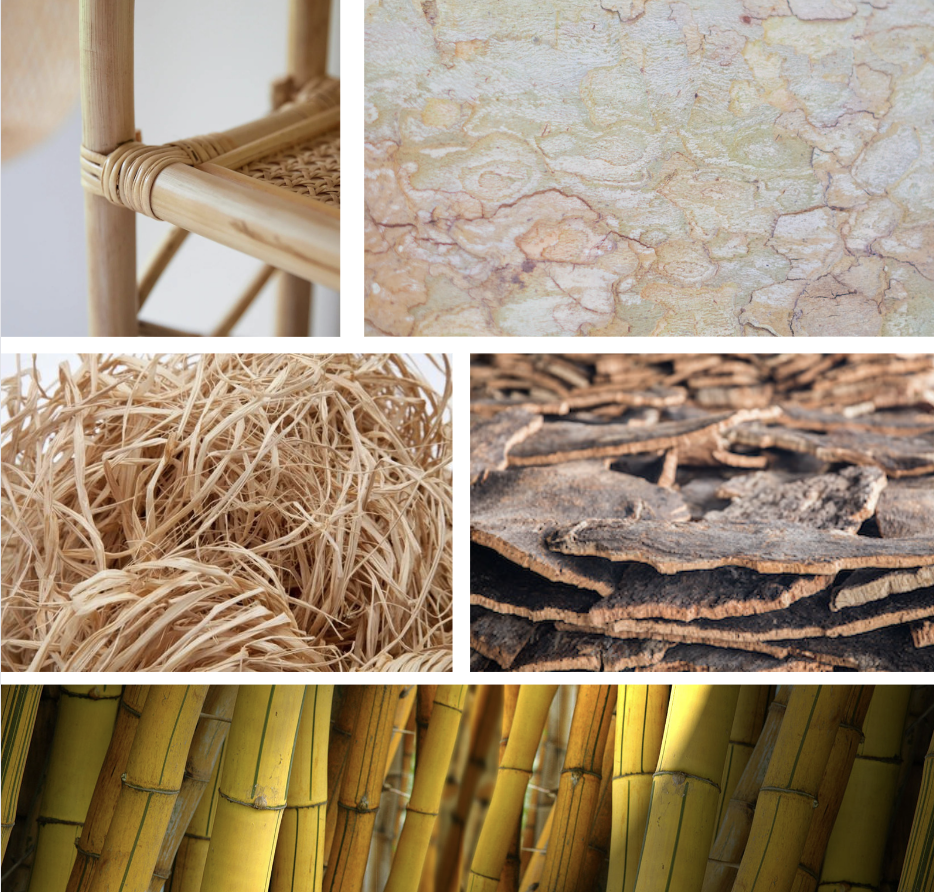 Natural Materials
Let's speak about wood, the prince among natural materials, which has always been the most used for furniture, available in different finishes, now back on the top of choices for its natural soul, even when raw. Appreciated, as well as for its technical characteristics, even for the enhancement of its "defects" (knots and cracks) as they seem to recall a lived story, bringing to mind the warmth of an intimate and private place.
We can also talk about fabrics, made with natural fibers, or bamboo, stone, cork, rattan, raffia…. all materials that today are part of that eco-friendly world and that, embracing an Ecological modus vivendi.
Using these elements for furnishing a house means that history intertwines with our daily life which, at the same time, day after day, becomes history too.
They are components with a timeless flavor, which will never tire or go out of fashion, because they are not fashion, but we can instead talk about nature and well-being.

And what about colour?
About this subjects there have always been an intense discussion, considering the chemical source of colours. Many companies around the world that produce colour, in the form of paints, limes, plasters, are now very attentive to what they put on the market.

Have you ever wondered why? Simply, the question has changed!
Now we are people, universally much more caring for what surrounds us. We are looking for living comfort, details of well-being and happiness of life. Inside our house we can create all this, first of all with the use of materials that recall nature, finishes that recall history and colours that evoke our happy memories!