When we talk about villas, the imagination goes to houses, villas of large dimensions. Buildings of 600/700 square meters and over. Even 1,200 / 1,500. If we then move to foreign markets, Russian or Arab, they can greatly exceed these sizes.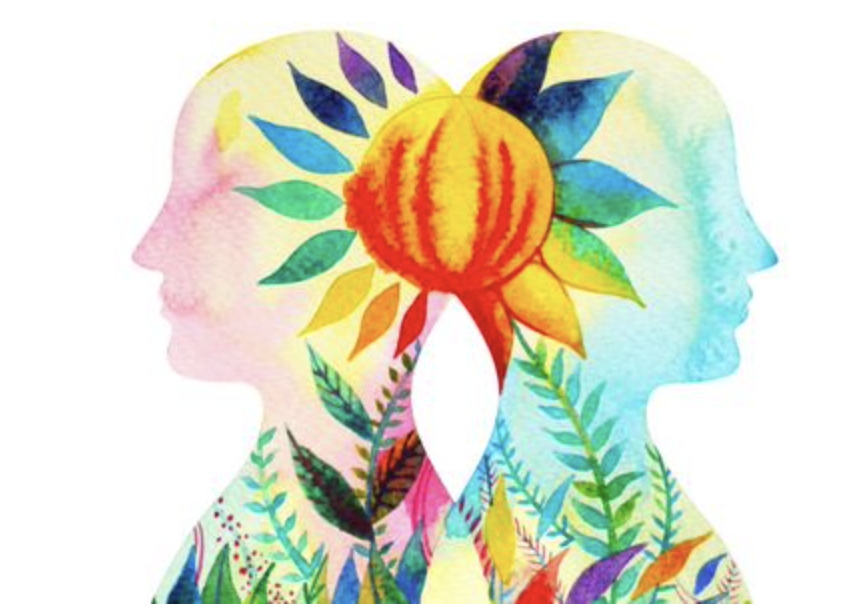 When we talk about villas, the imagination goes to houses, villas of large dimensions.
Buildings of 600/700 square meters and over. But also 1,200 / 1,500. If we then move to foreign markets, Russian or Arab, they can greatly exceed these sizes.
Villas where rooms and halls abound. You can find various reception rooms (those commonly called lounges – living rooms) used for various purposes: official receptions, business receptions, receptions for the closest circle of people (friends and relatives) and to host your family.
Bathrooms: from the two of a traditional house, we pass to a more full-bodied number. Each bedroom has its own restroom (where there are at least 4 bedrooms), two in the living area (one for the family and one for guests) and others in relation to the different spaces in the home.
To make you a real example, in one of the last furnished villas, in addition to the living room there was a cinema room, suitably soundproofed.
In the basement, instead of the tavern, a vinery was created, a two-story room (roughly the size of a 100 square meter apartment) with a balcony.
Below, a kitchen has been created with an area dedicated to conservation and wine tasting. Then the big table. Above a living area with sofa and TV.
Also on this floor, on the opposite side, the relax area, consisting of other bathrooms and changing rooms to access the sauna area and hydromassage pool, all covered. Adjacent to the private gym. Here too, there is a small kitchen, for storage and tasting drinks / wines.
Outside, the large swimming pool.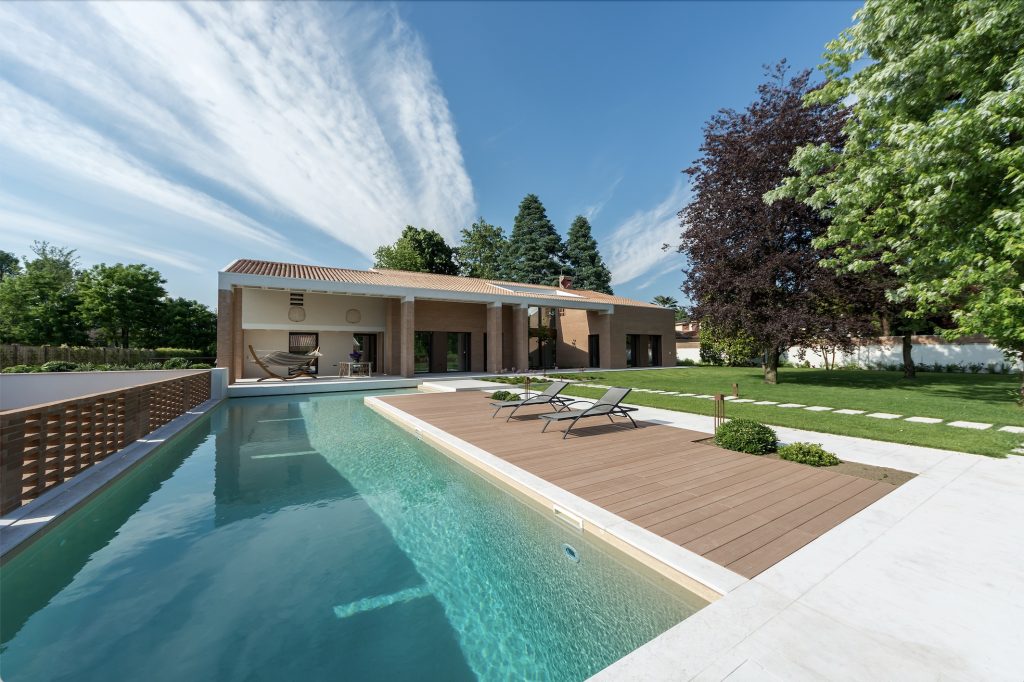 In another of our projects, the villa consists of three buildings, where the main, the "noble" building consists of three floors.
A traditional cut, with a very modern, light look, where upstairs are the bedrooms with their bathrooms.
And an addition, the boudoir, a connecting room between the master bedroom and the master bathroom, where there are wardrobes. An area dedicated to intimacy, morning preparation before the starting of the day.
On the ground floor, the large kitchen, built entirely to measure, overlooks a first living room reserved for the family and closest guests.
On the opposite side of the floor is the second living room, where you can receive other guests.
The second building, affectionately called "depa", is a building that alone makes a home: about 120 square meters designed for celebrations. Or for the refreshment and hospitality of friendly people who stop by for a few days. In the name of privacy. Each with their own spaces.
And finally a third, small building, ready to be used for other personal purposes of the owners.
But why am I telling you all this? These are two villas with very important sizes, of more than 1000 square meters each. These are villas, projected in the most classic sense, easier to understand. 
But the concept of villa contains surely something more.
There is a feature that is close to my heart and that I would like to share with you: the interior aspect of the villa.
It goes beyond the square footage, a more intimate aspect: the pleasure of creating the best home.
Where you are now is the starting point. It is not necessary to have/own a large house to create your own villa. No, it's not necessary. It does not depends of square meters. A house with common sizes or a beautiful apartment may also become your villa.
What's necessary?
Your ambition, your desire to find the best possible solution. Without stopping at what's necessary, but going further.
What does this mean?
It really depends on your personality. It means wanting the maximum in relation to your scale of values.
Here are some examples of what some inner needs might be:
– the feeling of merit: bringing out your strong personality and letting it out in a preponderant way, highlighting that you are a determined person and that you are committed to getting the most out of life;
– the feeling of uniqueness: enhancing an aspect, an original detail that you want to show to the people around you, which you know differentiates you in a particular and original way from other people. Point out your difference;
– the feeling of affection: preparing and setting up your entire home for enjoying the best of conviviality with friends and relatives, making the environment comfortable and suitable for creating long-lasting relationships. A warm and beautiful environment, which speaks of your sense of welcome towards others;
– the feeling of safety: think and prepare all those elements that serve to maintain tranquility and safety towards family members, especially the little ones. A safe and comfortable environment speaks of your desire to care for others and to live avoiding danger.
Everyone has their own scale of values. These above are just a few aspects. You may feel some of them yours or have different ones.
It's normal. You may even hear more than one of your own.
It is essential not to accept compromises.
If you compromise, going to furnish your home with industrial, low-end pieces and therefore not designed for your true scale of values, you will never get your ideal environment.
You will never get your "inner villa".
Where square footage is no longer a priority (although, we will discuss this in another article, having more space improves the quality of one's life and not the other way around as some say), but it is a priority to prepare to furnish in a way that feels good.
Being accompanied along the path by those who can really help you.
Feeling good is the result of what you feel and of your desires.
We live in a world where they often make you feel out of place because you want something more. And this is wrong. It is normal to want more, for yourself and / or for your family.
Indeed it is a duty to desire more, the best and you have to work hard to achieve it. People are always evolving, the human species (and not only) is constantly evolving, why shouldn't you evolve too?
A good day!

Lucio