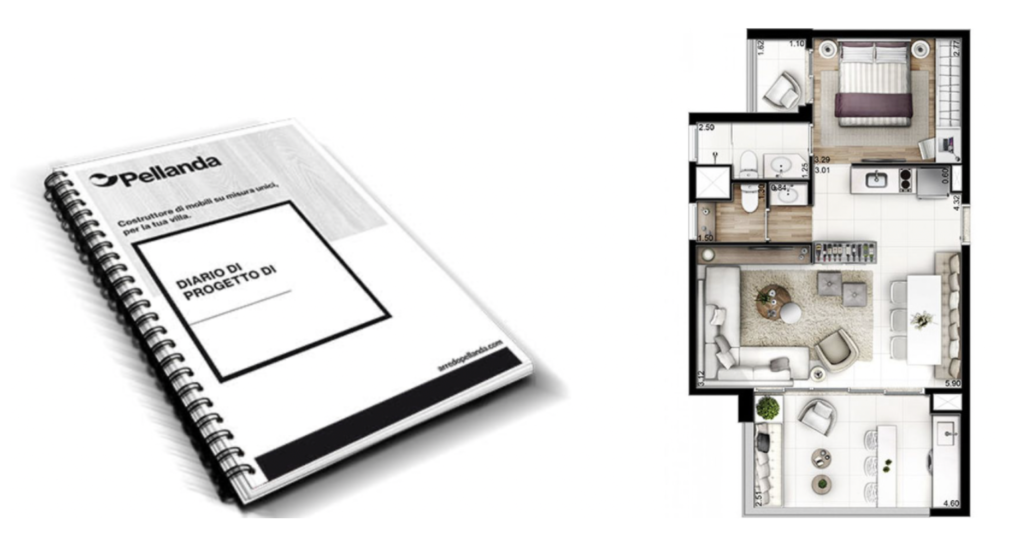 I have been working in the field of bespoke furniture for over twenty years and, since I started up to now forty, I have noticed profound changes in the way furniture is produced over time.
I noticed something even more important: the way people choose has changed, that is, how the customer approaches when he has to fix, renovate or buy the furniture for his villa for the first time.
Taking a leap into the past, at the end of the 90s, I remember that the customer approached our workshop / carpentry made to measure in a simple way and spoke openly about their needs.
Basically practical needs:
– I need a specific product (a particular piece of furniture to be made to measure)
– I need it to be done with these measures
– I need it to be done with this color or with this type of wood
The work was easier compared to today, the important thing was to produce the custom-made furniture that respected its primary needs, to build it well, with
– good quality materials, intended as durable materials over time,
– finishes that gave little or no maintenance to be done over time,
– mechanics and hardware tested and tested so as not to break.
You completed with good delivery and well done assembly and made the customer extremely happy!
Especially if you delivered on time requested by the customer.
It would already be a great thing if the above were feasible now, given that:
– many times companies pull up orders hoping to make it and then do not respect the delivery dates;
– many times the finishes leave something to be desired or materials that are not really suitable for durability are used. Almost all mass production companies use very interesting and beautiful finishes, but if you go and investigate what is inside and the solidity, you will find bitter surprises and furniture created to last a short time;
– sometimes those who have to carry out the work of installing new furniture do not know how to do their job they do not respect your home.
However, let's assume that all these things do not happen, we assume that everything goes the right way.
Customer needs have changed. And sometimes the customer himself doesn't realize it. This because?
Now we are going to understand it a little better.
If on the one hand there are some customers who are interested, as a primary aspect, in the cost of furniture, not taking into consideration other fundamental variables, on the other there are customers who have more refined, higher and also more complex needs to manage. .
There are people who have a higher sensitivity. Maybe they don't focus on it at 100%, but they feel that something more is needed.
In fact, for some of them it is more natural to approach furnishings, kitchens, furniture built by big brand companies, where, usually, there is:
greater attention to detail,
more harmonious and more studied design,
trust in the brand itself because it is better known, therefore reassuring.
But if we think about it, this is not enough. In fact, even brand companies, like other furniture series production companies, offer:
fixed measures, sometimes not modifiable
limited colors and materials, chosen by them
In other words, everything is based on and starts from the product, which is first built and then proposed on the market. So what happens?
The real needs and requirements that the customer may have are simply not analyzed.
It is certain that for someone that type of furniture may be fine as intended (although I doubt it), but it certainly cannot respond precisely to real personal needs.
In fact, the personal needs, the problems that the customer experiences within his home, the aspirations he wants to strive for, must be analyzed, in the preventive phase, one by one. And they must be marked!
For this purpose, I have created a product, THE PROJECT DIARY, which allows us to analyze all aspects of your needs together and then transform them into the one and only true custom-made furniture that meets your needs:
practical / functional
emotional / experiential
future
Only in this way will you get the unique and valuable furniture for your villa in empathy with you!
A good day!